An online planner that keeps you close to your goals
Looking for an efficient online planning software? Week Plan is a cloud-based planner app that comes with a variety of features and capabilities to consider.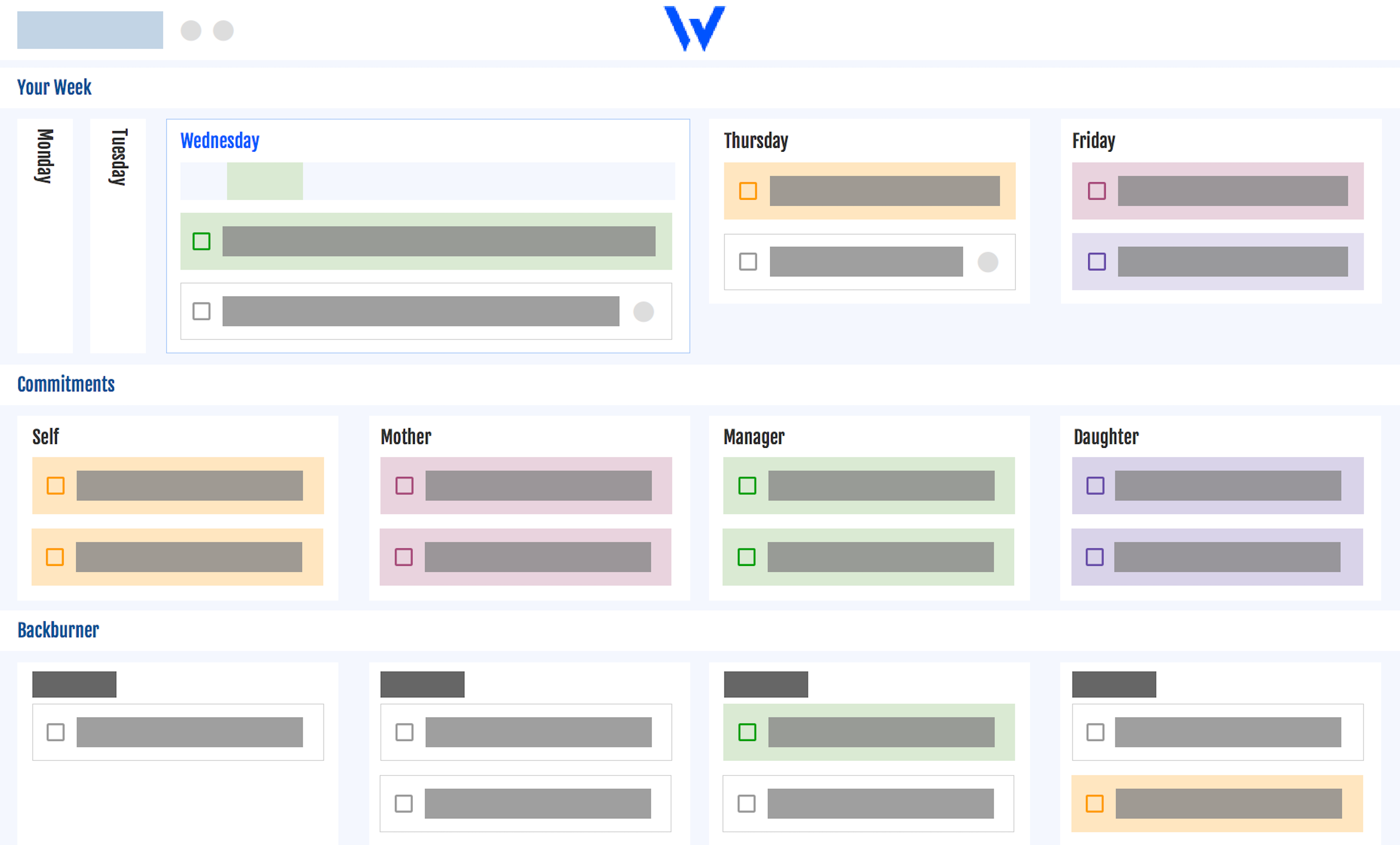 Most time management solutions online try to solve the wrong problem: they try to make you do as much stuff as possible.
We think it is better to work on the right things, the things that really matter and have a real impact. It is the difference between being productive and being effective.
Our todo-lists will never be empty, it is important to be able to prioritize and pick the tasks that we should really work on.
This is what WeekPlan is about. WeekPlan is an online planner that helps you keep your goals in mind, and helps you figure out what to work on next thanks to features like the Eisenhower matrix (Important/urgent) or and the Goals of the Week.
The software has been design to teach you the best time management techniques as you use it and encourages a better behaviour from you through subtle gamification and features like the diary, that will make you reflect on your days and keep perspective on what you do.
We think many people can benefit from using Week Plan. It is free so why not check the software for yourself?