First Fold
Week Planner by Week Plan for Successful Businesses
Prioritizing tasks, knowing what needs to be done and when is like a golden ticket to feel that you have complete control over your time. Week Planner by Week Plan helps you channel your time and efforts in the right direction so that you stay highly productive and effective.
Get Started
Plan Ahead with Week Planner
The week planner feature is like a holy grail of time management for managers and entrepreneurs. Knowing your plans in advance is always a good place to start. With the big picture in mind, not only you'll work proactively towards your goal, but you will also know what tasks will bring you one step closer to the final goal. Week Planner helps leaders and managers answer questions such as:
What plans did you achieve this week?
What challenges have you encountered with your plans?
What do you plan to do next week?
Benefits of using our Weekly Planner
The feeling when the plan goes the way you want is something most managers and entrepreneurs yearn. Most leaders don't need to conceive that having a week planner is good. Having a great plan is the only key to doing great things. Here are some boons for having a week planner:
More Productivity
Week Plan helps break the status quo of working late. It helps you become productive by aligning your focus on the right things, dictating your energy towards chores that are important, and will yield maximum results.
Ensuring Work-Life Balance
It is said that plan your week or die, ever wondered why? Failing to plan for the future in advance can prove to be a strong candid leading to stress. The week planner can help you eliminate this unwanted stress; not only you'll be able to strike a perfect balance between your work and personal life, but you'll also eradicate the chances of severe health and physical implications.
Prioritizing Tasks
Having a weekly planner in place helps you identify what tasks to focus on and the ones that can be put on hold. You'll have a clear understanding of what aspects of your work contribute significantly and which ones contribute very little to overall success. The Pareto Principle states that "80% success comes from 20% tasks" Week Plan will help identify those 20% tasks and fixate your focus on tasks that will help you move forward.
Be Aware Of What's Cooking
Entrepreneurs need to pay attention to every small detail, and it is not wrong to say that most of them could've been missed out when not noted down. The week planner helps you jot down these tasks that demand your attention as you progress through the week.
Optimize Your Workflow
Managers and Entrepreneurs are usually occupied with juggling tasks throughout their week, this is why it is crucial that they allocate sufficient time to every task. The week planner helps you optimize your workflow so that you spend adequate time on every task. It provides you with insights so that you can strategically plan your time and efforts.
Fourth Fold
Features of Week Plan's Week Planner
The week planner is equipped with all the necessary features a business needs to become successful. It helps you see the bigger picture by managing tasks from a weekly perspective. Most importantly, it helps you set your weekly goals and see them through. Week Plan offers some exciting features such as;
Quadrant View
High Impact Tasks (HITs)
Pomodoro Timer
Day Summary
Goals and OKRs
Quadrant View
The week planner's quadrant view is inspired by Eisenhower quadrant, which was brought attention to by Stephen Covey's book "Seven Habits of Highly Effective People." Week Plan has redesigned it to cater to the needs of the businesses. The quadrant view in the week planner helps you distinguish tasks according to their priorities so that you don't fall into the Urgency Trap.
High Impact Tasks (HITs)
No entrepreneur would want to miss out on their goals and milestones. The week planner helps managers and leaders set specific goals with respect to your projects, which then can be broken down into HITs. Breaking bigger tasks into smaller ones helps you drift across them easily with flawless execution.
Pomodoro Timer
The week planner comes with an integrated Pomodoro Timer, especially for leaders, to help them stay focused. One Pomodoro Cycle comprises 30 minutes, divided into two phases; 25 minutes of intense focus, and then 5 minutes for rest. The first phase ensures you do not wander around while working and complete your tasks well ahead of time. The time you spend on Pomodoros is then automatically added to your productive time.
Day Summary
It's always good to review what you did the entire day. When you are signing off, all you need to do is head over to your day's summary, giving you a brief about what you accomplished during the day and the leftovers. This will help you stay focused and track your performance according to the estimates made. Reviewing your day's summary will help you rearrange and focus on the weekly goals you are falling short on.
Goals and OKRs
The Week Plan's week planner helps you set objectives and associated key results that you want to achieve during the week. Implementing OKRs is highly effective when it comes to managing long term goals. It helps define your limits so that you never end up overcommitting.
550K+ effective people
- Including employees from -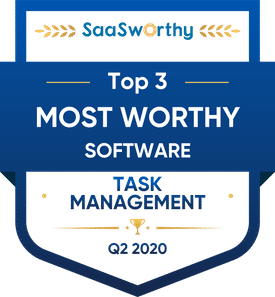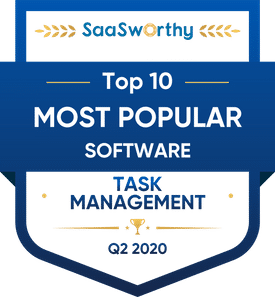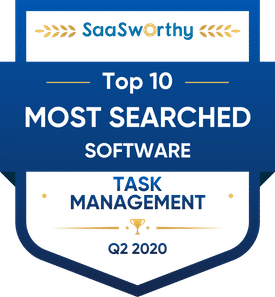 Take control of your time